Want to maximize your time and learn a little something along the way? Let our qualified and friendly guides show you around our favourite Banff spots.
Tours are ridden at a leisurely pace, but the beauty of modern e-bikes is the level of 'motor assist' that can be tailored to the individual. So, whether you are looking for a leisurely cruise or want to work hard for the views, you decide your level of effort. And know that regardless of your biking experience, keeping up with the group is a breeze!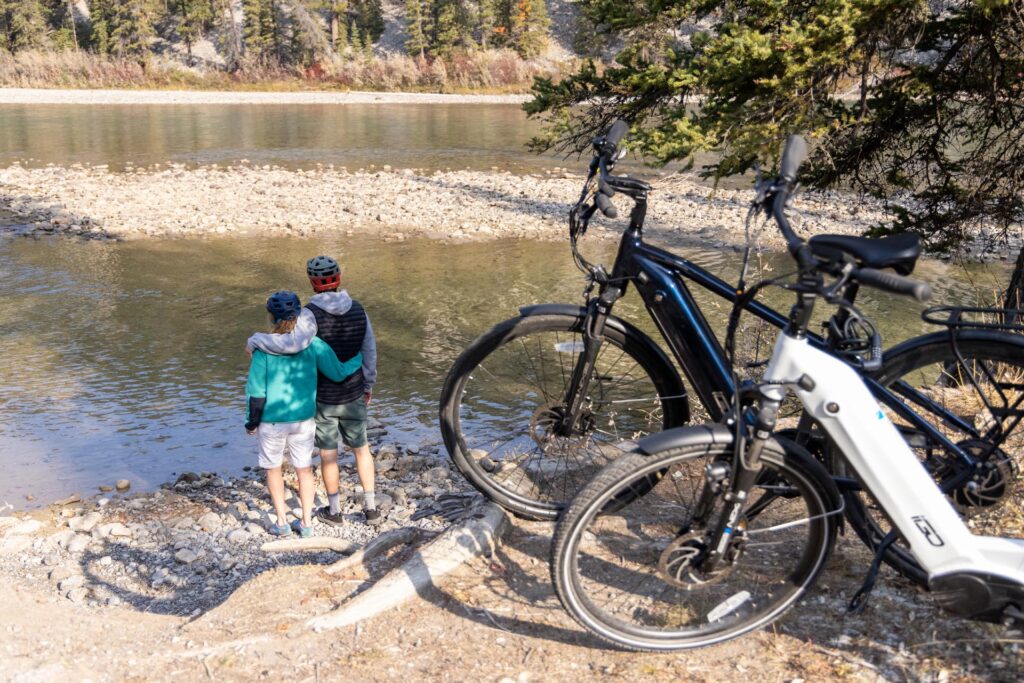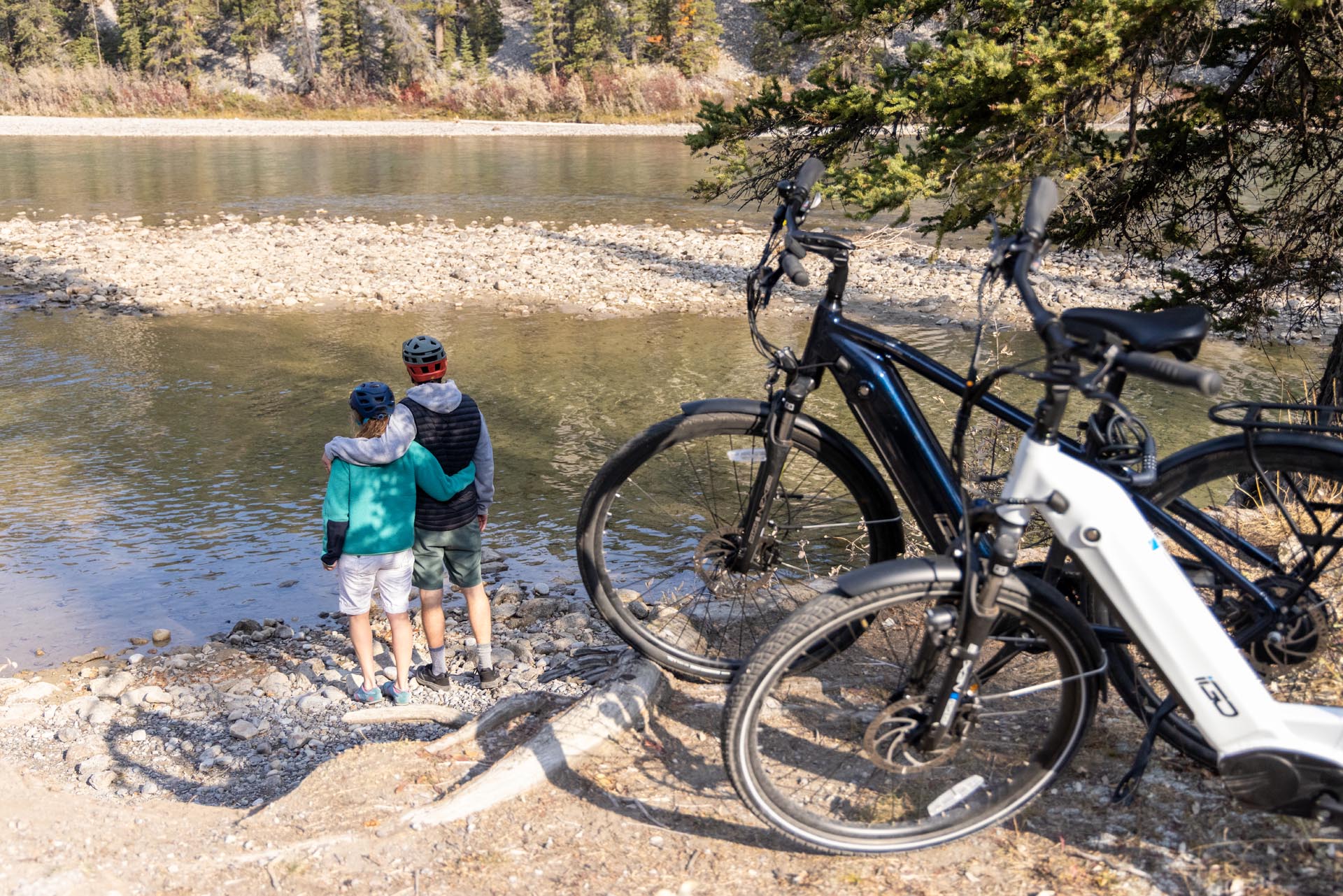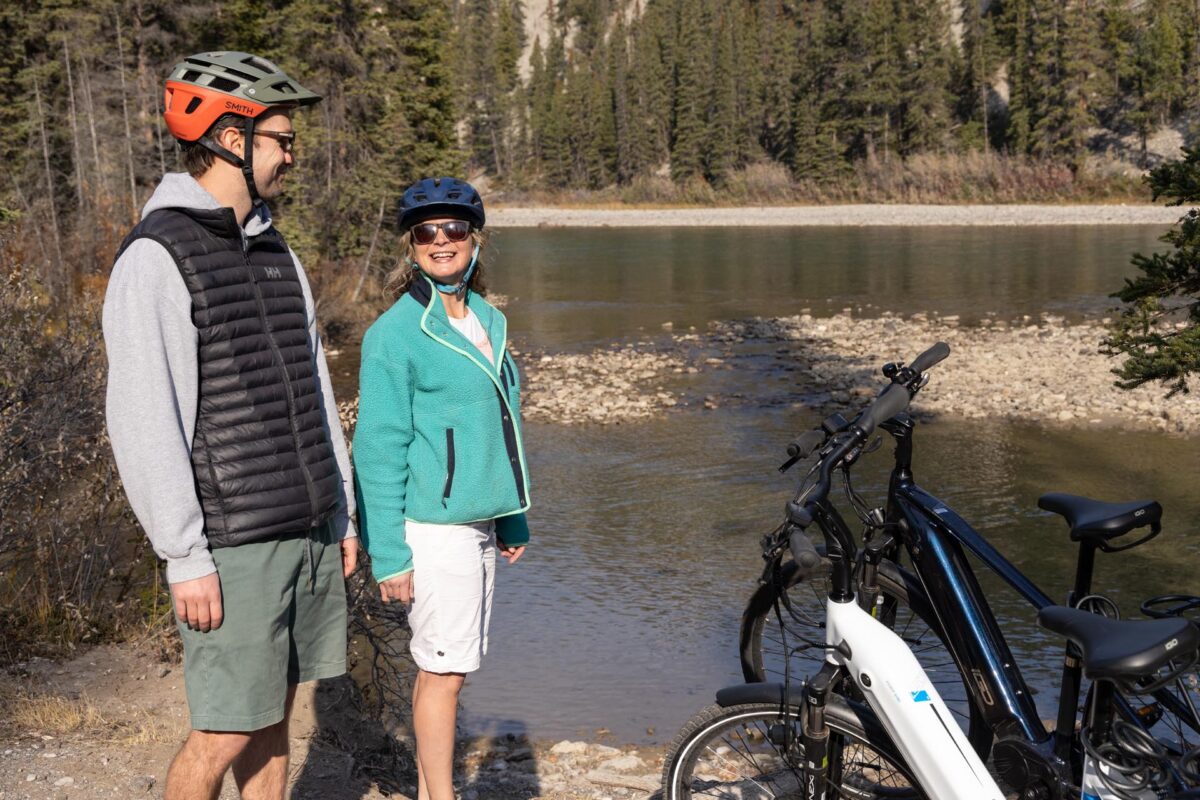 We keep it closer to the Banff townsite on this leisurely ride. First your guide will take you to the Vermilion Lakes to look back at the iconic Mt Rundle, followed by the Bow Falls, and around the stunning Banff Springs Golf Course, a favourite grazing spot for wildlife.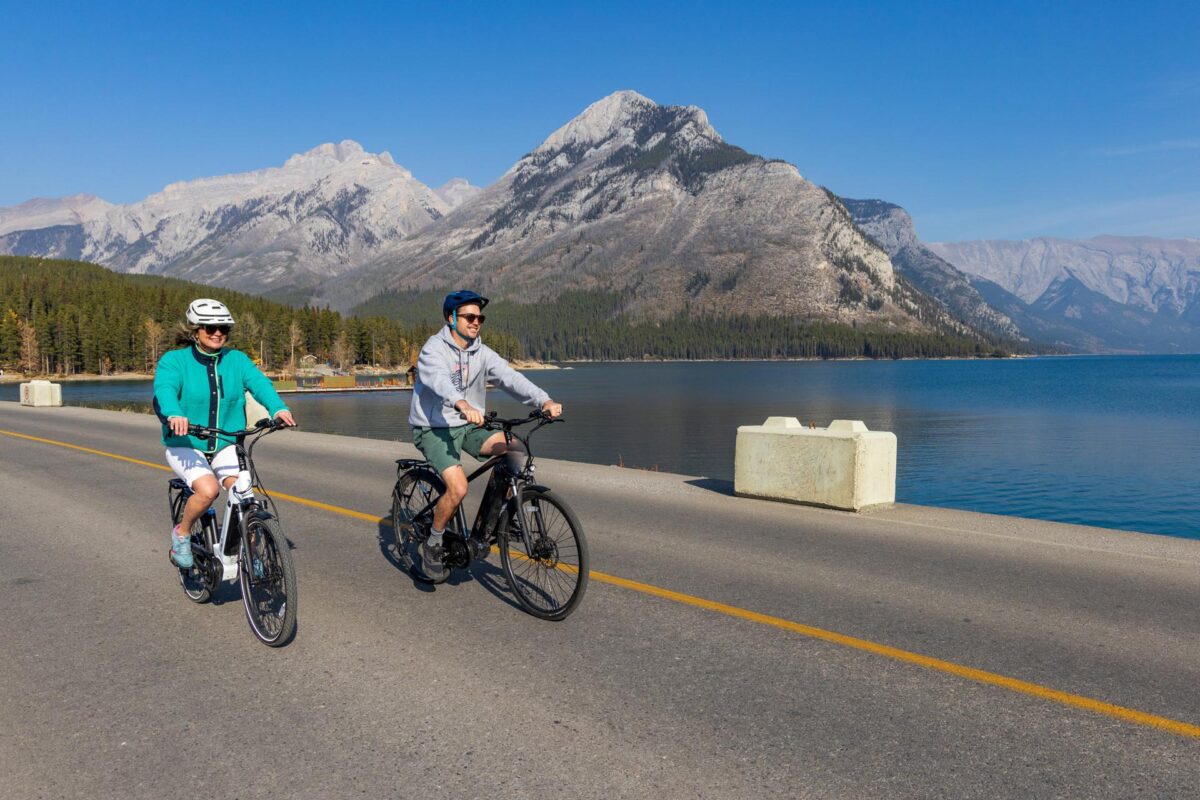 Mountain Lakeside Paradise
This half-day tour will take you on one of the most scenic rides in the Rockies.  Circling the Minnewanka loop, this tour visits the old-town ruins of the historic mining town of Bankhead, Lake Minnewanka, and the stunning Two Jack Lake. Wildlife is abundant on this circuit with sightings of bears, bighorn sheep and elk a regular occurrence.
Banff Springs Golf Course Loop
The Golf Course Loop is a Banff Classic!  Roughly 5km in length, this one way road has been recently paved and takes you through the Banff Spring Golf Course.  Here, you can stop and view many of the magnificent holes including the famous 'Devil's Cauldron.'  This loop is abundant in wildlife and it is recommended that you carry bear spray with you throughout your ride.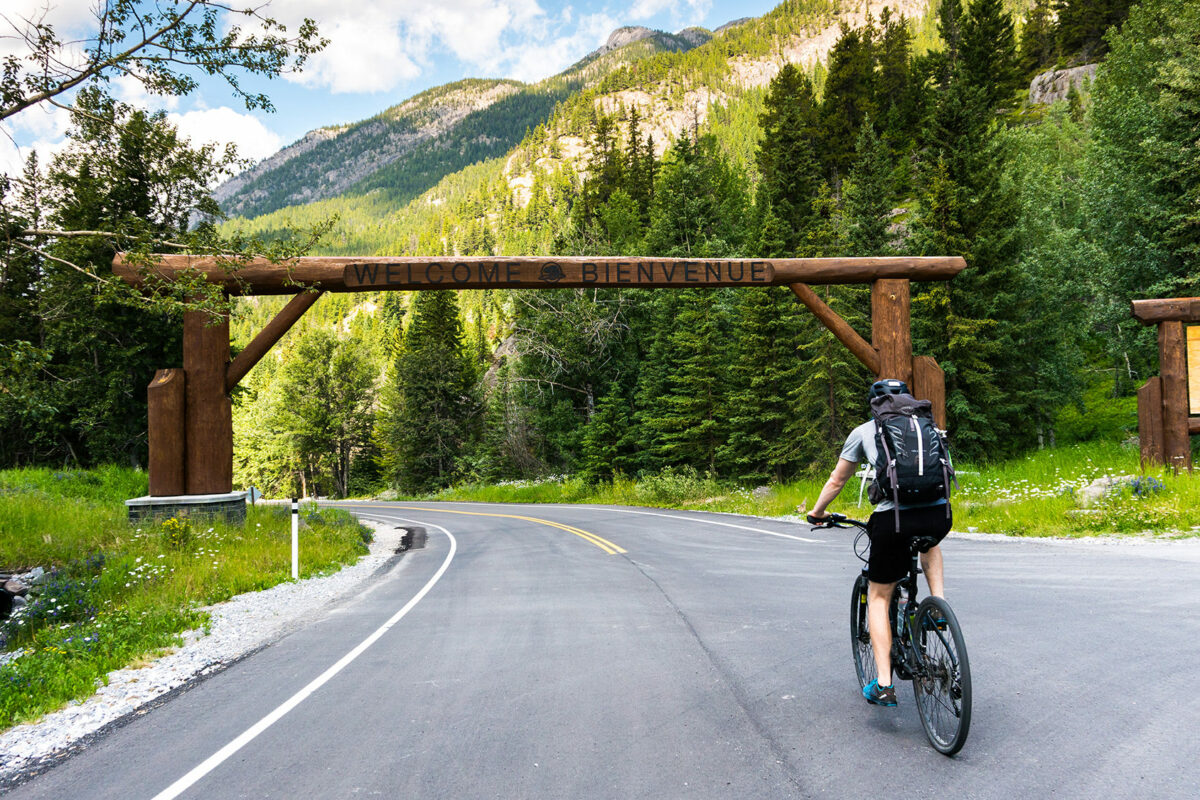 The Bow Valley Parkway is a 48 km scenic road connecting Banff to Lake Louise in Banff National Park.  Cycling on the Bow Valley Parkway is a favourite activity for many avid road cyclists.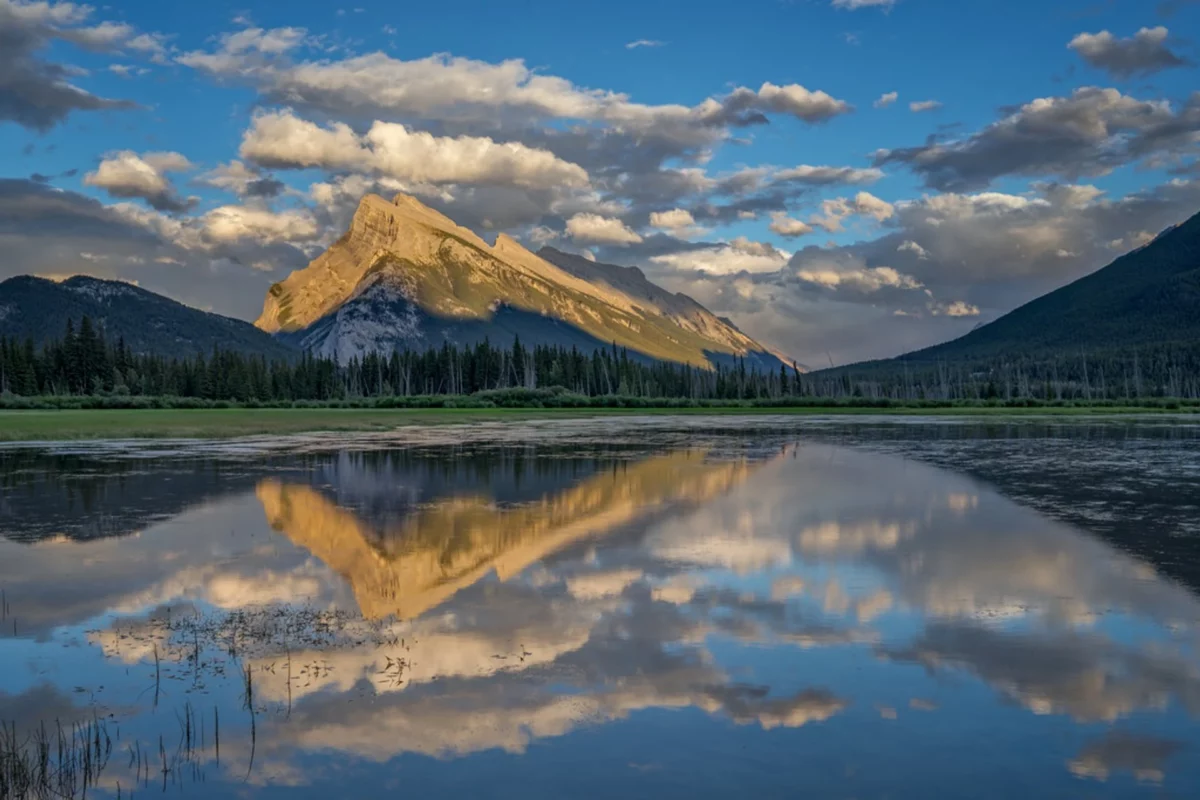 This 7-kilometer paved road takes you to through three of the Vermillion Lakes, located just next to Banff.  Along the way, you can stop and splash and each stopping point affords a magnificent view of Mt. Rundle.  This road also connects to the Bow Valley Parkway (1A).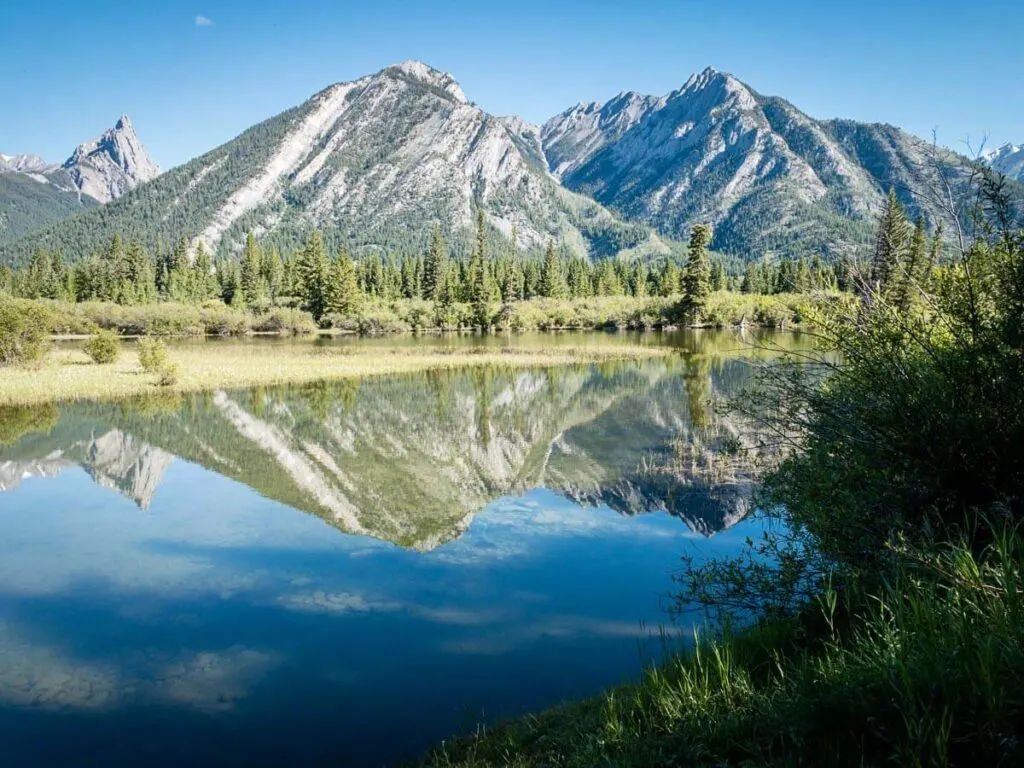 This 7.2-kilometer trail is a bit more challenging, but offers great views of the Banff Springs Hotel and the surrounding mountains.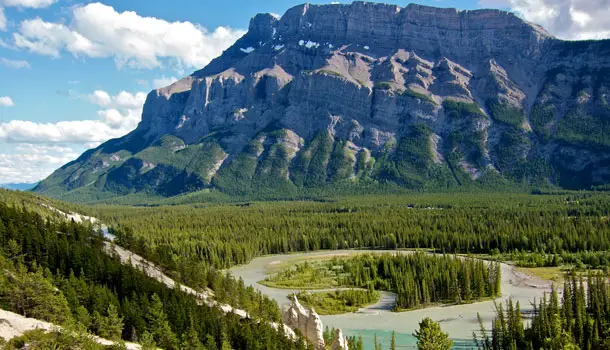 This 11-kilometer loop takes you along the beautiful Spray River and offers great views of the surrounding mountains.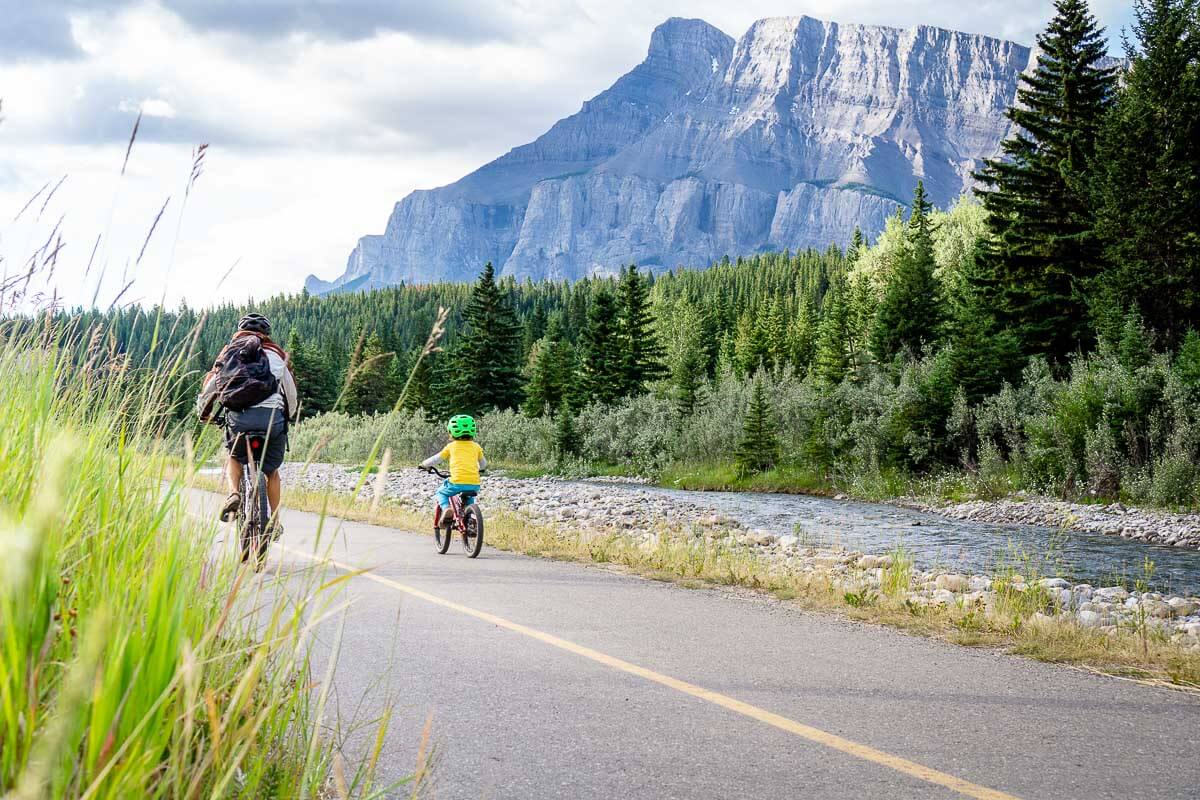 This 26-kilometer paved trail connects the town of Banff with Canmore and offers scenic views of the surrounding mountains and wildlife.
Here are our most common questions
Tours range from 2.5 – 4 hours.  Our e-bikes are equipped with adaptable power modes which allows the rider to have maximum assist, or put in more physical effort.